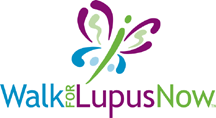 Earlier this month, members of the TODDCO Inc. team had the opportunity to participate in Walk for Lupus Now in Hobart.  We joined nearly 750 participants on the rainy morning of Saturday, September 11th to show our support for the Lupus Foundation of America, Indiana Chapter (LFA).  Our team raised $1400 towards the $50,000 raised to help support the lupus patients in Northwest Indiana. 
TODDCO Inc. is a proud supporter of the LFA.  We have been the annual sponsor of Strike Out Lupus at the U.S. Steel Yard since the foundation began hosting the RailCats Baseball event.  We have also participated in the organization's Chili Cook-Off & Tasting at Merrillville High School. 
Through the years, we have helped raise tens of thousands of dollars to help support lupus awareness, education and research.  (You can see photos from these events on our Facebook page at http://www.facebook.com/toddcoinc.)
Thanks to all of our friends at the LFA for hosting Walk for Lupus Now!  The team at TODDCO Inc. was proud to be a part of it.